Happy new year 2023
The AWC team wishes you happy winter holidays. Thank you for being with us in 2022.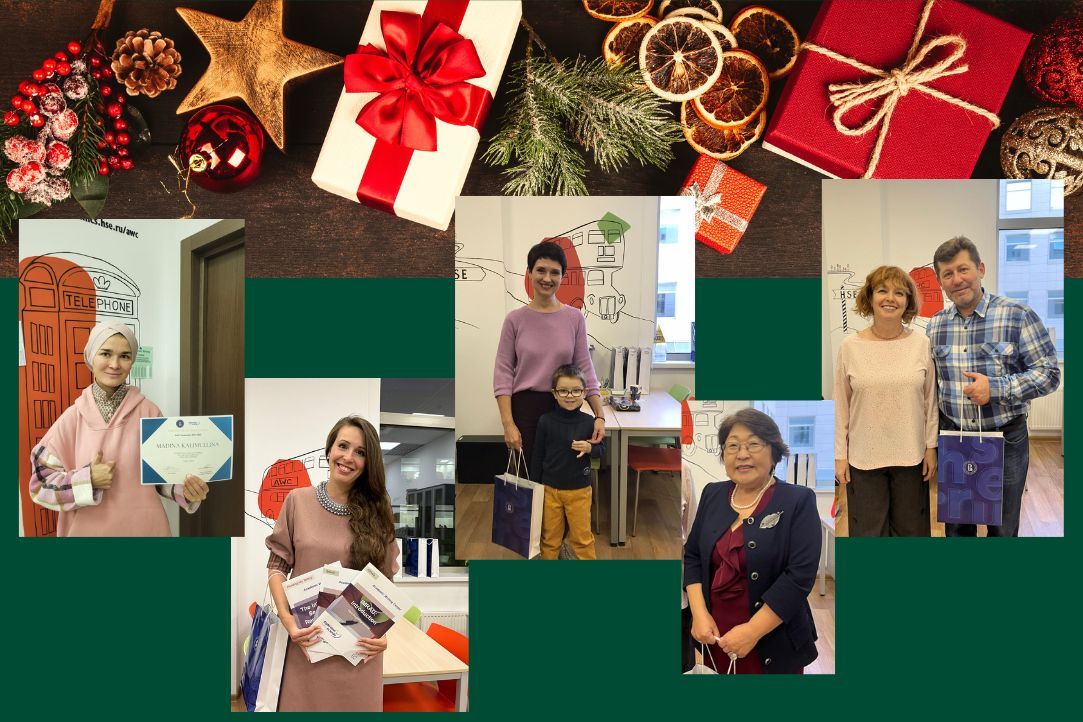 It's been a very productive year for the Center: 1,364 consultations; 47 workshops, including AWC Welcome Day and the Five-o'clock Tea at the AWC pilot project; and eight courses, three of which were new. One of the highlights of the year was the Writers' Retreat. We're blessed to have been working with some of the world's top academic writing experts, Christine Tardy, Talynn Phillips, and Ron Martinez.
We'll be back in January to continue our journey to academic writing excellence together. Meanwhile, be our guest and take a look at our library with lots of educational resources. You could also grab some self-study materials in G505, 11 Pokrovsky blvd. We invite you to read our blog and watch our workshop recordings on our YouTube channel.
Keep an eye on our website for announcements: there will be lots to see! And, of course, remember that it's ALWAYS right time to write.
We'd also like to express our appreciation of the continued interest in our events to Madina Kalimullina, Iuliia Papushina, Zhanna Son, Ekaterina Kashirskaya, Irina Strelnikova, Olga Rotar, Lada Smirnova, Vladislav Rutskiy.
Warm wishes of health and peace. See you in 2023!