Getting rid of Runglish
Naturally, Russian speakers of English are bound to bring some of their mother tongue into English. And mistakes happen.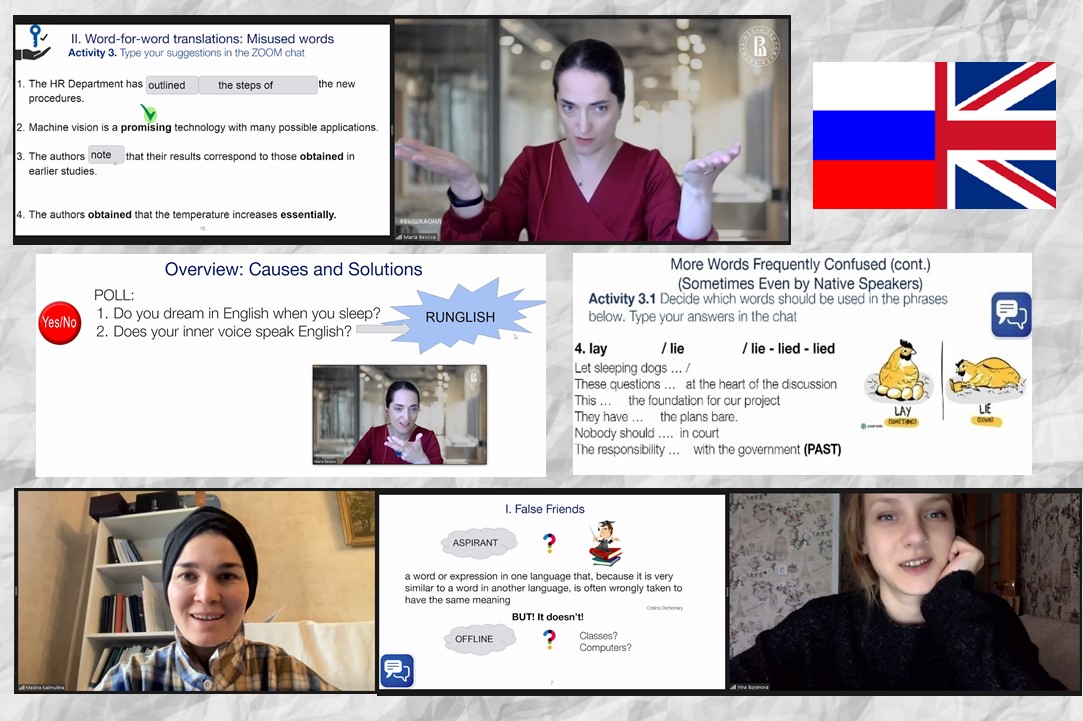 Maria Besova, a former editor of the HSE website, has picked up some typical mistakes and invited workshop participants to correct them using electronic tools. Participants struggled with "false friends," collocation mistakes, misused prepositions, and verbs that even natives speakers sometimes confuse. Maria also recommended some useful resources and electronic dictionaries.
Speaking of resources, you can explore our list of useful links and tools to improve your writing.
Participants highly appreciated the practical value of the workshop:
"Everything was perfect: interaction, real-life cases and examples, use of vocabulary, discussion."
"The topic was definitely relevant; the delivery was professional."
"I liked it that there was a lot of useful information presented in a calm and friendly manner"
We would like to thank the participants for being such a great audience and Maria for her engaging and practice-oriented workshop.
If you have missed it, there is a recording on our channel.

Welcome to our final workshop in this term where we will talk about different academic writing traditions.