Shared passion for helping others to write
The Summer Institute 2023 of the European Writing Centers Association (EWCA) took place from May 22 to 26 at the American University of Armenia in Yerevan.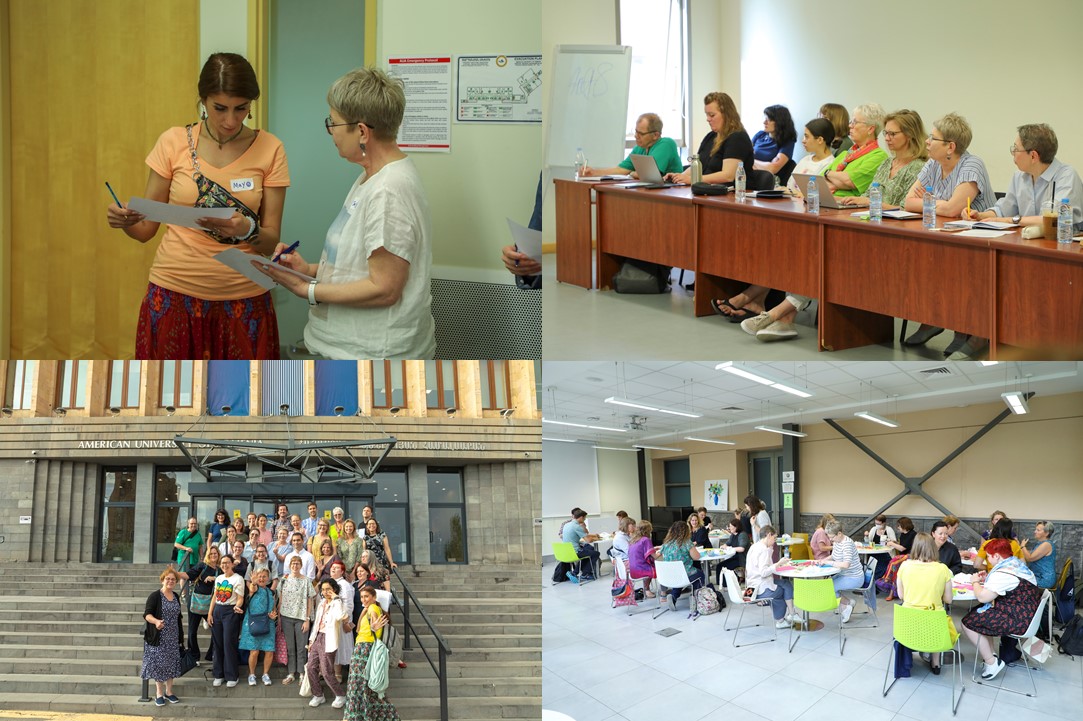 The event brought together writing center professionals from various countries, including Ireland, Germany, Belgium, Qatar, Lebanon, the Netherlands, the USA, and Russia. Despite their diverse cultural and educational backgrounds, all participants shared a passion for writing and a commitment to improving writing skills.
That's what the AWC director Svetlana Suchkova says:
The most important thing for me was that the Institute leaders created various opportunities for exchanging ideas and learning from one another. This was a chance for our center to become more visible to international colleagues. The team from American University in Armenia did a great job organizing this professional event. I came back with lots of ideas and plans for collaboration.
The AWC is always happy to build collaborations with colleagues from around the globe and looks forward to participating in future enriching events.