How a foreign colleague understands your email
One of the hottest issues we often discuss at The Academic Writing Center is cross-cultural communication. We hosted another online workshop on cultural intricacies of professional communication with the virtual specialist from RELO (Regional English Language Office of the U.S. Embassy) Tamrika Khvtisiashvili.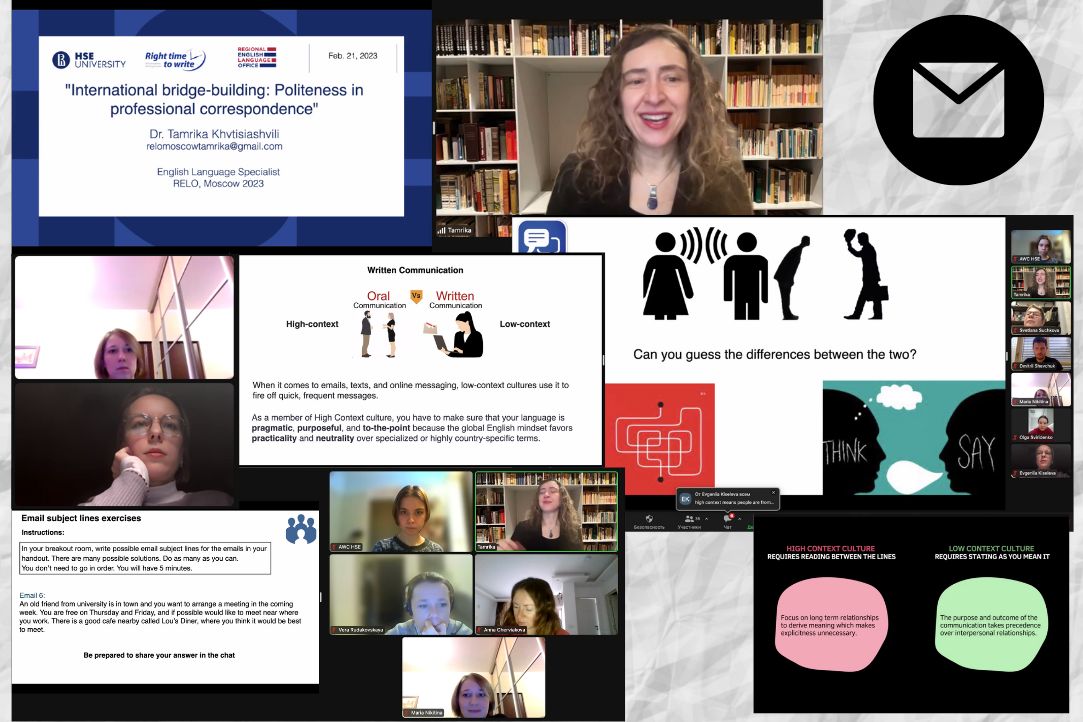 What is the difference between low-context and high-context cultures and where is Russia on this scale? What strategies can we use to avoid misunderstanding when communicating with a representative of a different culture? What are the norms and conventions of email correspondence accepted in various cultures? Tamrika invited participants to discuss these questions and showed examples of how best to structure an email in English: from the subject line and greeting to the signature. We discussed what may lead to a break in communication, how to achieve the right degree of politeness and be clearly understood.
Participants enjoyed the discussion:
"Well-organized class; many ways to engage me in active work online."
"I found the teaching approach pretty interesting: theoretical statements were supported by examples and pictures."
"I liked the friendly energy created by the speaker. Communication with the speaker was really pleasant."
The workshop recording is on our YouTube channel. The next workshop on the author's voice in an academic text will take place next week. Join in for a productive Tuesday evening.