Retreat? Re: Treat!
The Academic Writing Center held a unique event on December 16-18 – Writers' Retreat. The project was initiated by several HSE researchers, who participated in a course at the AWC in spring and were willing to continue writing together.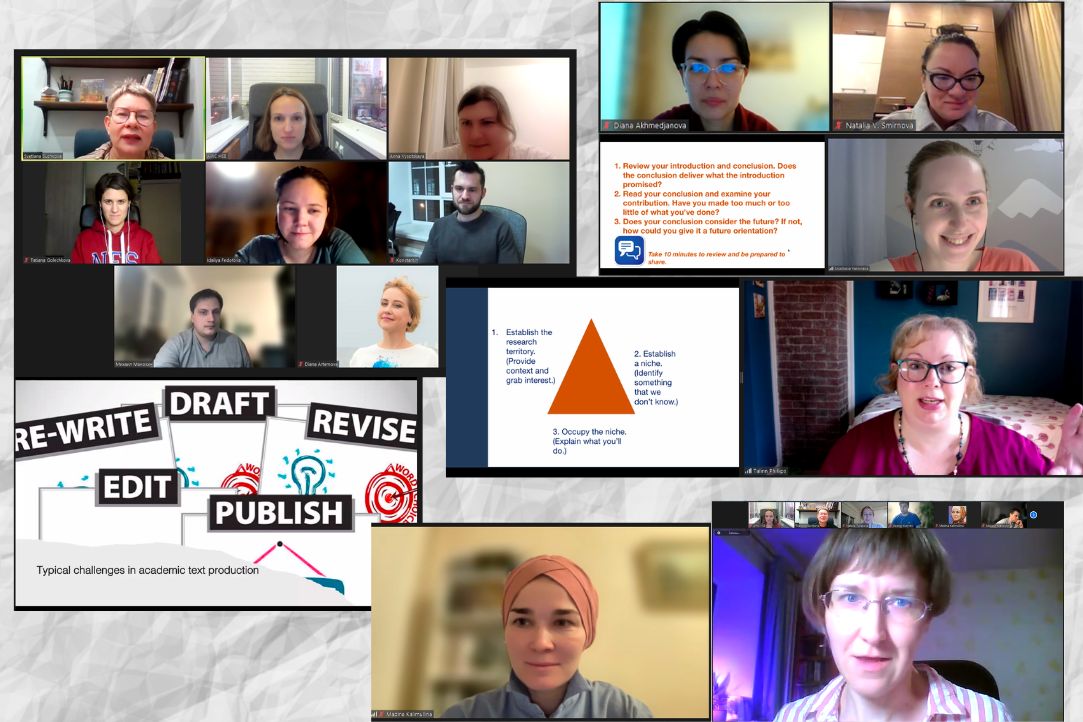 The AWC has a history of organizing retreats. We had already run one in 2018 in collaboration with NES, and it had been a great success. However, this time we decided to organize the retreat online. We invested a lot of time and effort in preparation to make sure everything would run smoothly, and, judging by our participants' comments, we succeeded.
The main purpose of the retreat was to give participants an opportunity to look at their texts from a different perspective – through the reader's eyes. To facilitate this, we ran input sessions with Talinn Phillips and Svetlana Suchkova and organized a number of sessions for the participants to discuss their research with peers. During Meet-the-Partner, Touching-the-Base, and Talk-It-Over sessions, the colleagues talked about their research in detail, exchanged feedback, asked clarifying questions, and discussed strategies for improving texts.
We are pleased to say that the retreat fully achieved its goals. All the participants made significant progress on their papers. Some of them rewrote an abstract, some restructured the whole paper, and some made their contribution clearer. This is the feedback we received from them:
"I would like to thank the organizers and participants for this unique opportunity. I felt very safe, and it is very important, because typically when I write, I constantly feel guilty for not being perfect, efficient, or productive. This event somehow changed my attitude. I understand the point of the retreat was not providing participants with psychological help, but it was a valuable gain for me."
"I would like to express my gratitude to everybody who is connected with such a wonderful project as writers' retreat. Special thanks to the AWC, who always surprises me with innovative ideas and approaches. The structure of the program was so helpful. It works like a sandwich. 'Bread' is writers' contributions, 'butter' is facilitators' and organizers' support, and finally 'cheese' is input sessions that clarified and polished the way the writers think when they create their masterpieces."
"Utterly useful. An independent reader (reviewer) could be more beneficial for the article than 10 hours of writing and rewriting. When people are writing together, some kind of synergy emerges and it motivates people a lot."
"Very helpful and useful sources, websites, resources were shared during the last session, thank you once again!"
One of the results of the retreat is that the participants decided to continue collaboration and are planning to organize a writing group to have regular meetings. We are truly proud of this outcome. If you feel inspired by the colleagues' enthusiasm, follow our newsletter and join writers' retreat next time.