Be smart using smart technologies
On October 4, the Academic Writing Center hosted the workshop "Smart technologies and research writing", which was focused on automation technologies that are relevant in the academic context.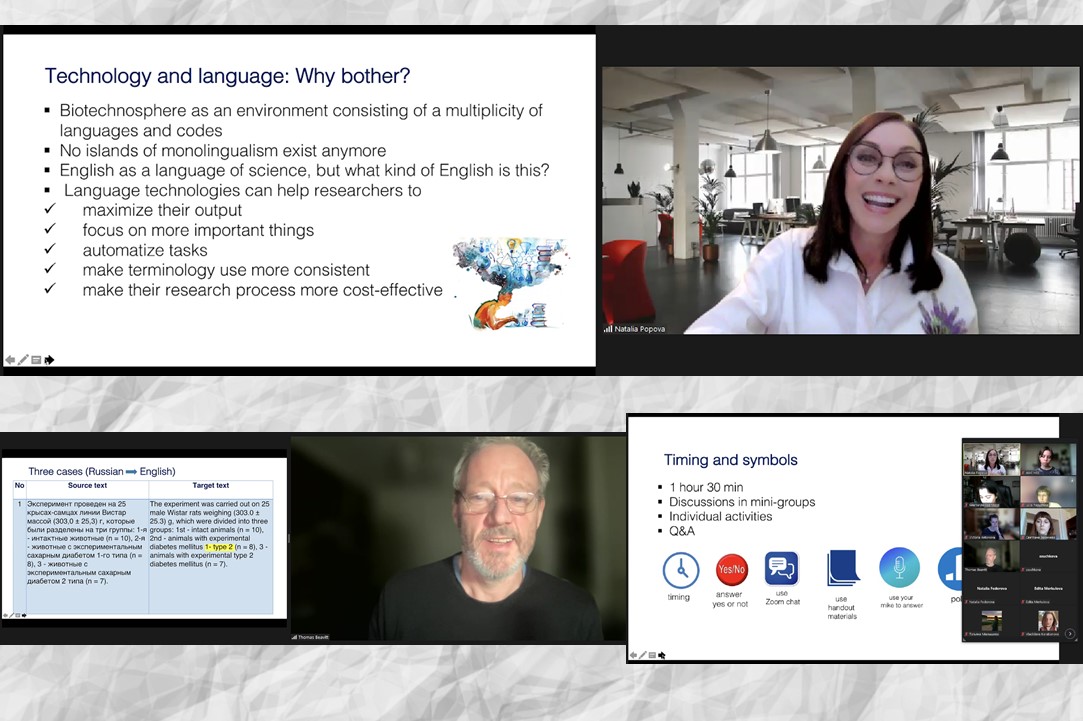 At the workshop, we discussed machine translation systems and other useful smart tools. The speaker Natalia Popova invited the audience to compare how different systems (Google, Yandex, and DeepL) handle automated translation. Based on this comparison, the participants drew their own conclusions about which system was the most accurate and user-friendly for them.
Modern technology can certainly make the life of an author simpler. However, it is necessary to remember that each text should be checked and edited by the author after it has been automatically translated. Only through a symbiosis of technology and human intellect, we can achieve a text that is close to perfection.
The participants appreciated the excellent preparation, structure and interactivity of the workshop:
"The workshop was very well prepared and delivered. Good exercises and well showed evidence of the differences in translation by Google, Yandex and DeepL."
"I'm glad that we had a lot of practice and could implement new instruments right away."
"The variety of tools is impressive. Thank you for this rich research."
We invite you to other AWC events. The next workshop will take place on October 18 and will focus on one of the most difficult aspects of the English language - articles.