Writing an abstract: How to present your study
This semester, the Academic Writing Center is actively exploring the new one-day course format. This time HSE researchers met online and spent a Saturday working on abstracts.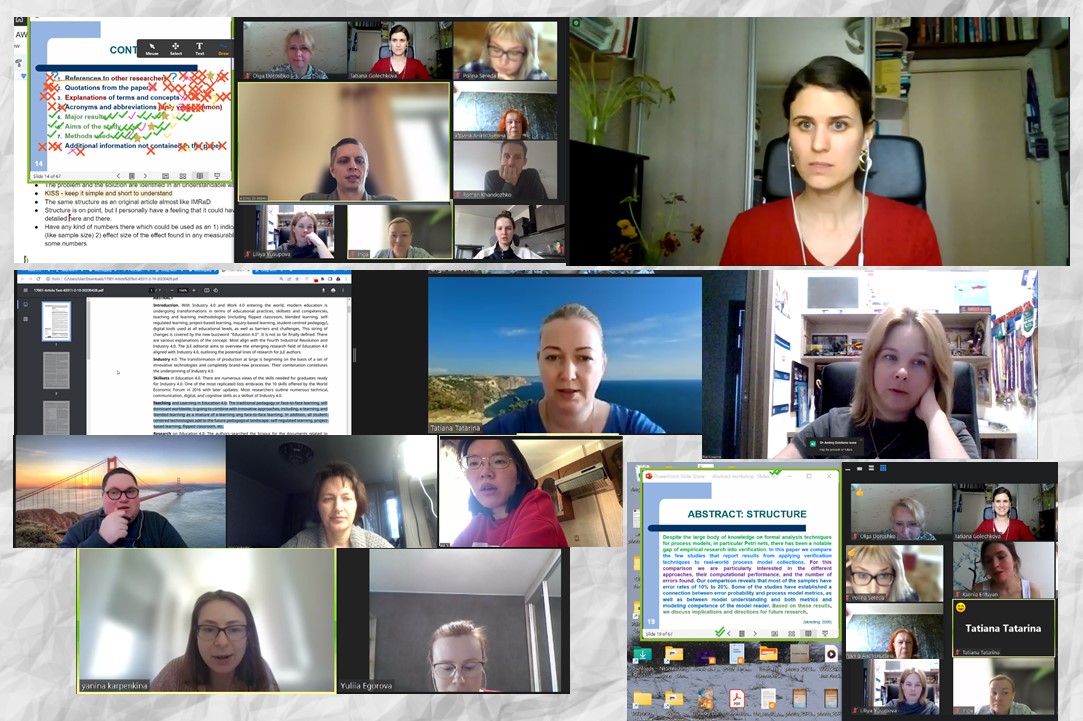 Who actually reads abstracts and how do the readers' preferences influence the principles of writing an abstract? These questions were raised at the course "Tricks and Traps of Writing an Abstract." The AWC trainer Tatiana Golechkova demonstrated how published abstracts in your field can become a source of inspiration and a model for using relevant lexical units. By the end of the day, each course participant had written a draft of an abstract and practiced giving criteria-based feedback.
We would like to thank Tatiana for her expertise and the participants for their feedback:
"I am grateful for having been given an opportunity to do this informative, well-organized course with a wonderful trainer. I got a lot of useful life hacks concerning the strategies of writing abstracts, the language and content issues."
"The takeaway is that one should always consider the readership and journal requirements, and that there are strict guidelines for abstracts. The course was accessible, positive, and engaging. Thank you very much!"
"We received a clear algorithm of writing an abstract and learnt what to do next (like journals, scope, etc.). Practicing my skills with colleagues was very useful. I could appreciate the importance of feedback not only from fellow researchers, but also from colleagues that are working in a completely different field."
Would you like to put everything aside, immerse yourself in writing, and spend a day in a company of enthusiastic colleagues? Follow our newsletter and register for one-day courses next semester. We are sure you'll find the format fruitful and efficient.