Can we trust AI in academic writing?
The use of AI in academic writing is rapidly increasing, with technologies like ChatGPT being incorporated into the publication workflow. However, there are still concerns about the trustworthiness of AI-generated content. This topic was explored further in the lecture "Taking a bite of AI: Let's chew on it together."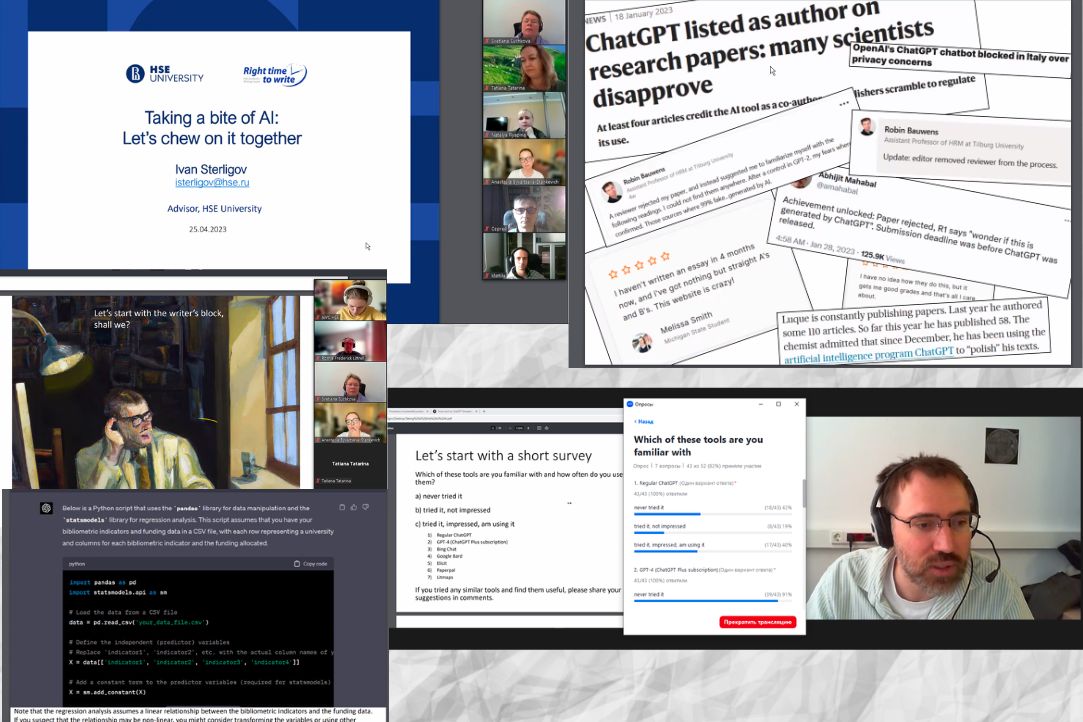 During the session, the speaker Ivan Sterligov discussed the benefits and drawbacks of the new AI-based tools in the academic context. The participants received an overview of academic text-trained tools available in Russia. Overall, the talk provided a broad understanding of the potential of AI in education and the challenges that come with it.
The participants appreciated the variety of useful links provided during the talk:
"The information and explanations provided by the speaker were brain blowing for me. In the first place, Ivan had opened a new universe of instruments to aid the researcher."

"Very interesting topic and good review of current instruments, thanks to the lecturer!"

"The topic is certainly engaging in terms of using legal forms of cooperation with the AI tools to alleviate some boring, time-consuming scientific stuff, which is a great help while writing."
The recording can be found on our YouTube channel for those who missed it or want to revisit the material.
Join us at the second workshop of our AI series, where we will delve deeper into the significance of AI in the academic community.