What is your source?
A literature review is an essential component of any research study, but can be a daunting task due to the amount of reading and critical thinking required. The workshop "Making your path to a literature review easier" offered a step-by-step approach to creating a comprehensive literature review.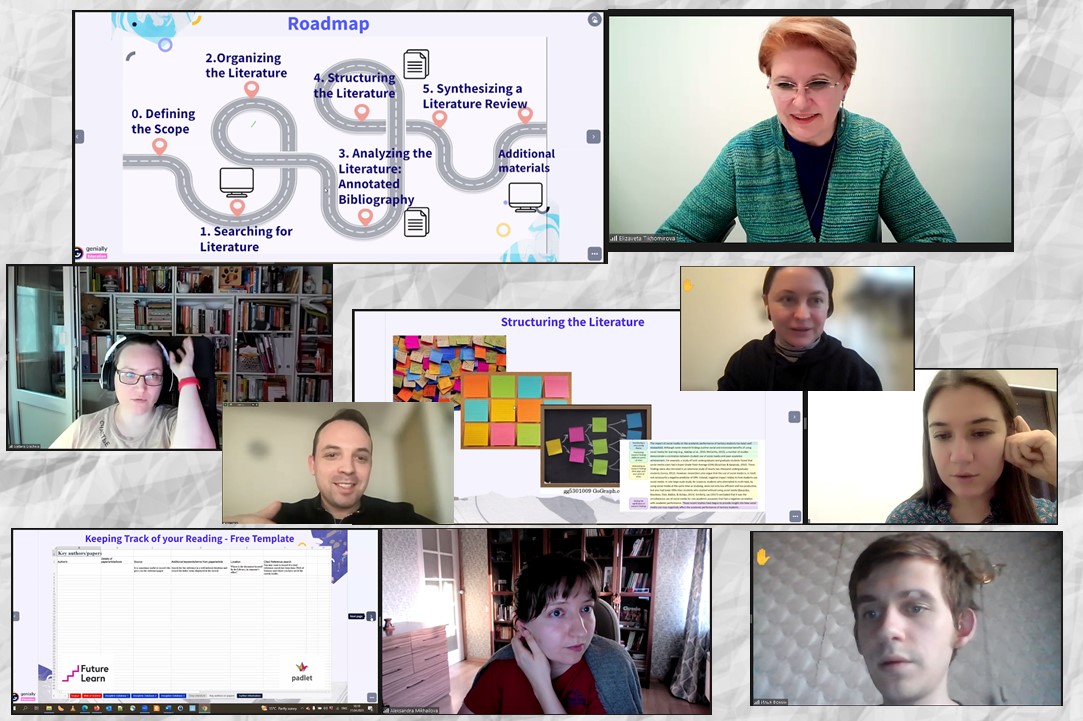 The speaker Elizaveta Tikhomirova discussed with participants the principles of annotating sources and provided guidance in selecting appropriate databases. The session also addressed common mistakes Russian authors tend to make when preparing literature reviews. Participants learned about different tools for finding, evaluating, and organizing sources, simplifying the process, and improving the final product.
The workshop's focus on practical application was well-received by the participants:
"Overall, the material presented was incredibly insightful and valuable, and the structure of the workshop was particularly logical. I would also like to express my gratitude for the various online resources shared, which are sure to prove helpful."

"A lot of useful ideas about literature review and information about programs for reviewing."

"I liked the metaphors and techniques that the trainer used when talking about designing the literature review."
The recording of the session is on our YouTube channel.
Don't miss out on the chance to enhance your knowledge of AI in academia. Register and participate in two upcoming practice-oriented workshops focused on electronic tools for writing.