Video & Podcasts: Make your research go beyond academia
The AWC held a workshop on creative ways of disseminating research: video abstracts, podcasts, and social media.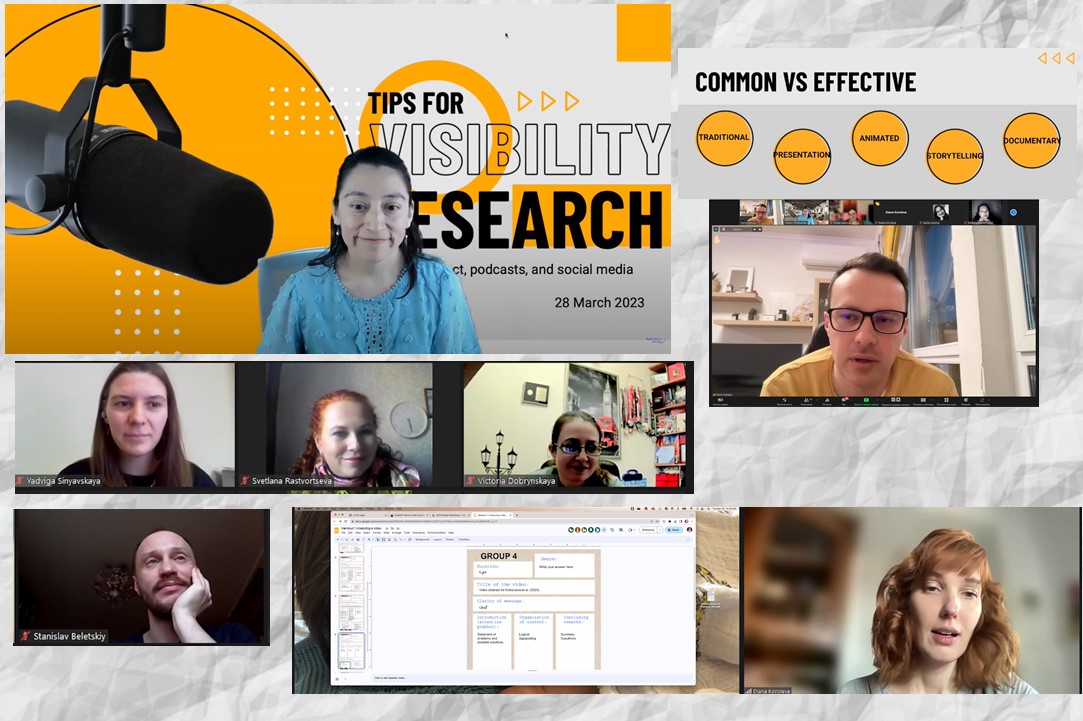 The workshop focused on how to craft captivating visuals to reach wider audiences and attract more attention to the research. The speaker, Dr. Sidury Christiansen, shared tools to make videos and digital content, along with free resources.
At the workshop, participants:
1. Analyzed effectiveness of video abstracts
2. Identified venues to create videos
3. Saw examples of different storyboards
4. Looked into the ways of converting video into podcast
5. Interpreted analytics to help with design
Attendees found the workshop very helpful:
"A lot of useful information, I really learned something new from the speaker who used interesting examples during the workshop. I'm also fascinated with the speaker's manner of communication - so warm and friendly, really engaging!"

"The lecturer delivered an incredibly comprehensive presentation with recommendations and tools to look at after."

"I liked that there were various tasks at the workshop. The practical session was really engaging. For me, I started thinking of making video abstracts."
If you are also interested in this topic, watch the recording of the workshop on our YouTube channel.