How authoritative is your authorial voice?
Expressing original ideas persuasively appears to be one of the most crucial skills for a researcher. This week, the AWC held a workshop on authorial voice and authenticity in an academic text.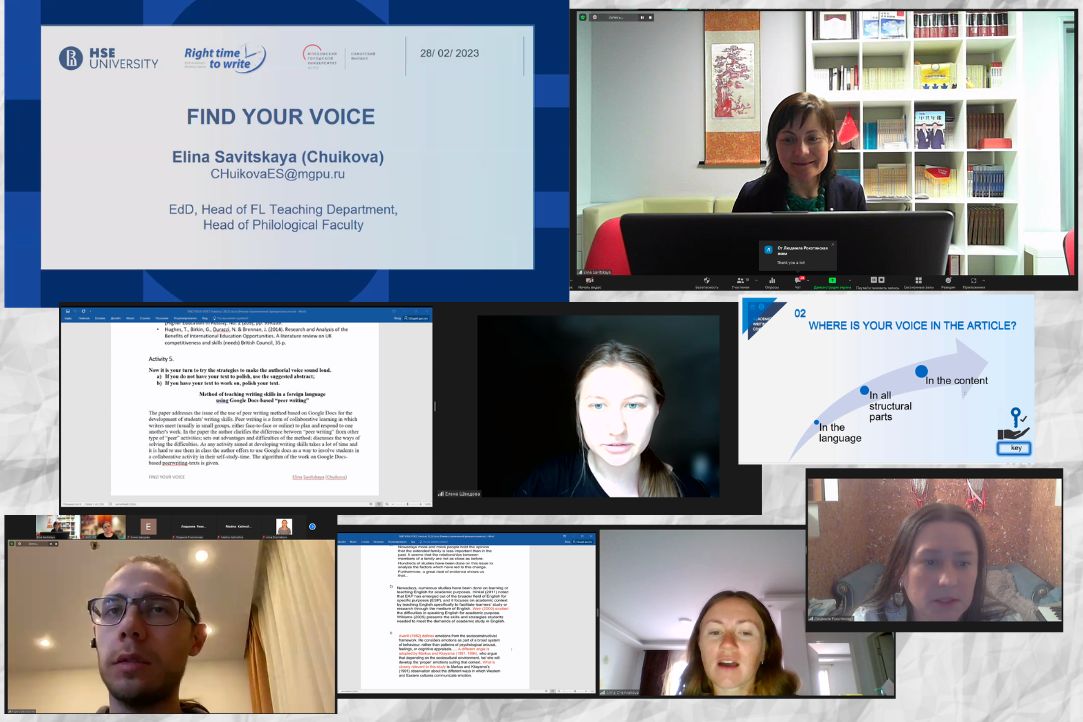 Our speaker, Elina Savitskaya, shared her tips on how to make the author's voice sound more distinctly in a research article. The workshop "Find your voice" highlighted the use of
• linguistic means such as identification expressions and intensifiers, and
• in-text references or citations that back the author's position with authority.
Through analyzing academic text samples, participants explored what makes the texts authentic and what strategies can be used to enhance the text authenticity.
The colleagues appreciated that the workshop offered:
"Practical examples of a good and less developed author's voice in the abstract."

"Interesting topic with lots of writing practice."
We'd like to thank Elina for her input and the participants for their responsiveness.
The workshop recording is on our YouTube-channel. Don't miss the series of workshops on digital tools of improving the visibility and dissemination of your research with a world-class specialist Sidury Christiansen.