Unlocking the potential of failure
The Academic Writing Center ran an online workshop that dealt with the phenomenon of failure, its significance and interpretation in different cultures.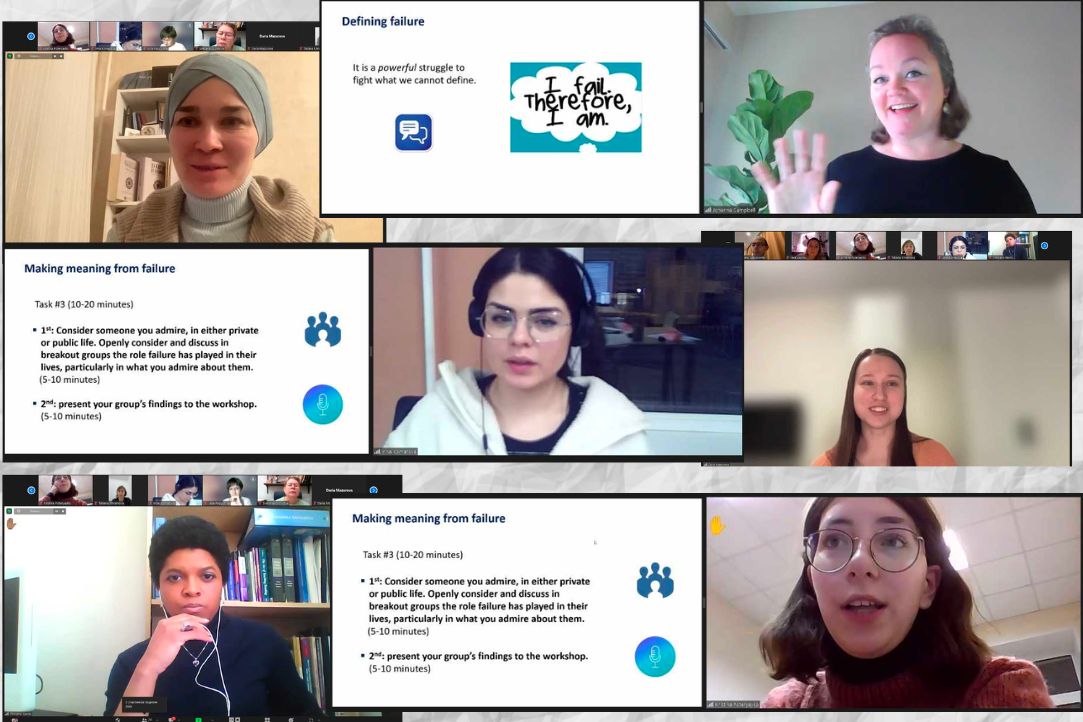 The speaker who presented the topic was Johanna Campbell. This time the format of the workshop was an open discussion with an opportunity for every participant to share their ideas and personal stories.
- "I really liked the topic of the seminar and the fact that it was based on intercultural discussion. The topic seems to be a bit different than usual, but failure and its potential is certainly connected with academic writing."
- "This theme was provoking and really valuable."
- "We had an opportunity to have extensive speaking practice in breakout rooms."
Join our next online workshop, which will be focused on the strategies and pitfalls of written communication in cross-cultural context.