"My way to academic literacy"
The HSE AWC completed the traditional course "Language of Research Writing: From Learning to Individual Production," which has been very popular for several years.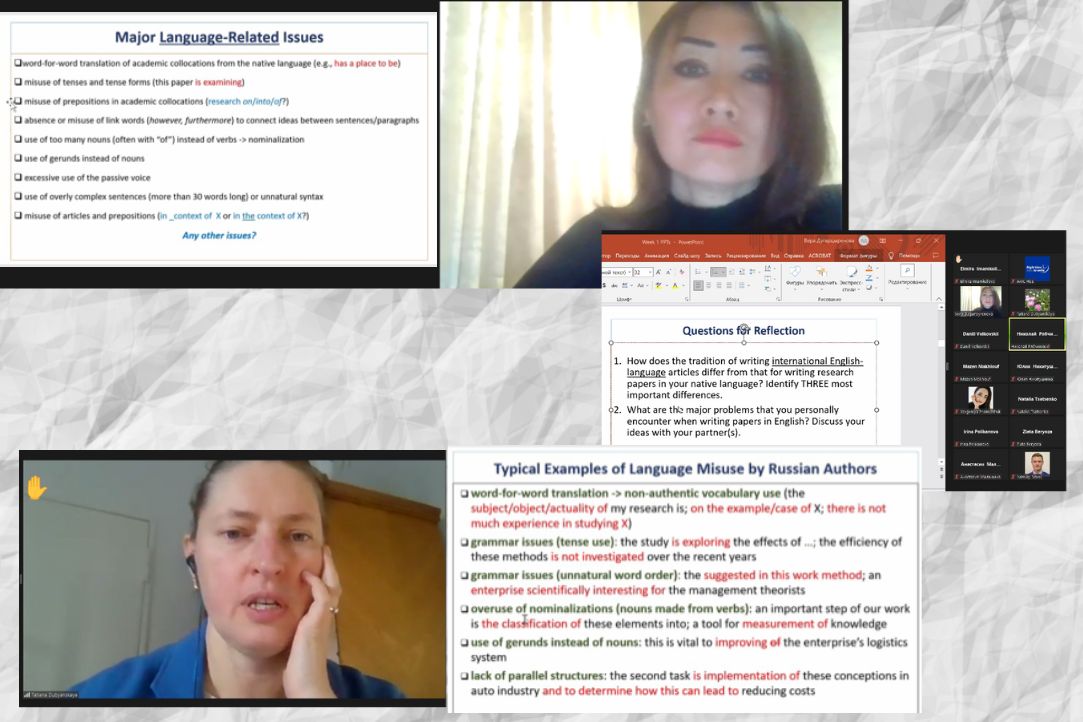 The trainer Vera Dugartsyrenova helps participants to get acquainted with the main features of a research article written in English in terms of both structure and language patterns. Participants work independently on a learning platform to train the use of language, prepare drafts of article sections, and receive individual feedback from the trainer.
We thank the group for sharing their opinions of the course:
- "I've significantly improved my understanding of a desirable structure of an academic paper. As to language skills, I managed to better understand what tenses are generally used to achieve specific purposes of the study. The platform we used during the course was very helpful in achieving these results. I also enjoyed our peer-review activities very much."
- "Many thanks to Vera for the course, especially prompt answers to all questions and high-quality feedback on the sections of my future article."
- "Overall, the course is great! I would like to express my gratitude to our trainer and HSE Academic Writing Center for the opportunity for me to take this course."
If you would like to know more about international research writing conventions and improve your writing skills, follow our newsletter and register for our courses next time.