How to meet the journal's language requirements
The AWC successfully completed the online course with the trainer Varvara Sosedova "Targeting your Writing to the Journal Requirements: Preparatory Stage."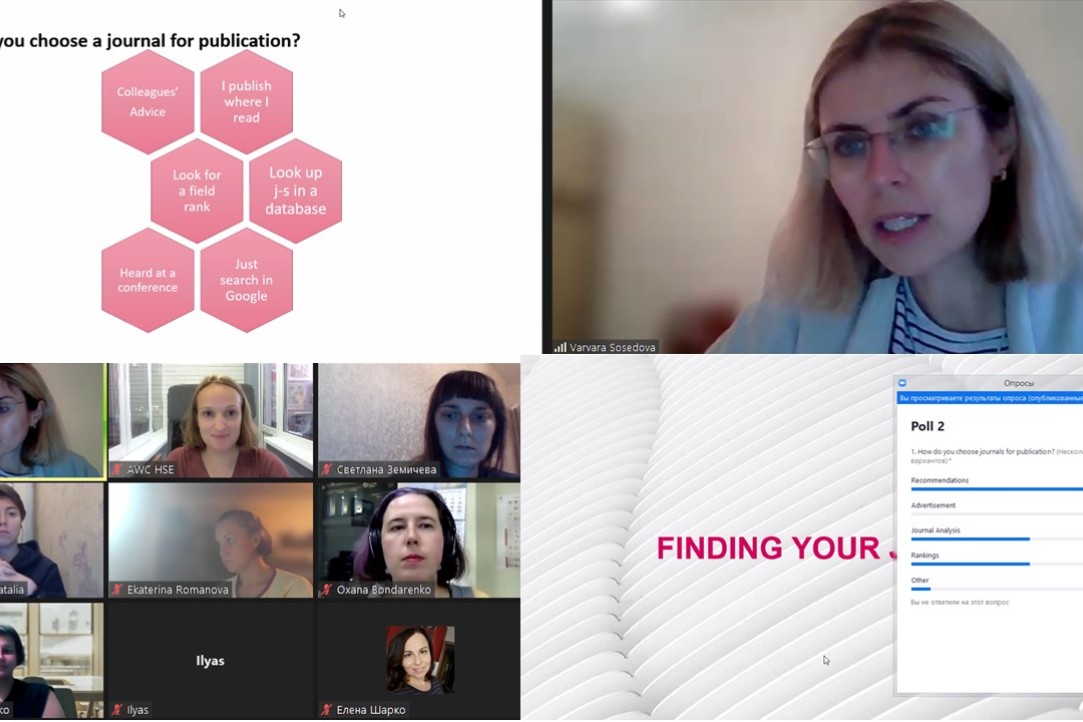 We have been running this course for three years and it remains highly relevant. Participants analyze journals and choose the ones most suitable for their research, practice annotating articles, and make a corpus of articles in their field for further linguistic analysis.
The participants appreciated the usefulness of the course:
- "The annotation scheme is really nice; it helps to structure the information about articles that were read. I can use it for Russian articles as well and present to students."
- "I've learned to use AntConc. I've never tried it before and some options are tricky - I couldn't learnt to use them without help."
- "l liked the course; it was exciting to do some things that I have not done before and to put things I knew together."
- "Thanks a lot to Varvara, it was nice to work with her. I felt support and was involved in the process."
Don't miss the course next time!