Abstract: The face of your research
Abstract is the first and often the only description of a study that potential readers see; therefore, it plays a crucial role in promoting your research. This is why we chose writing an abstract as the topic of the first face-to-face workshop in a long time.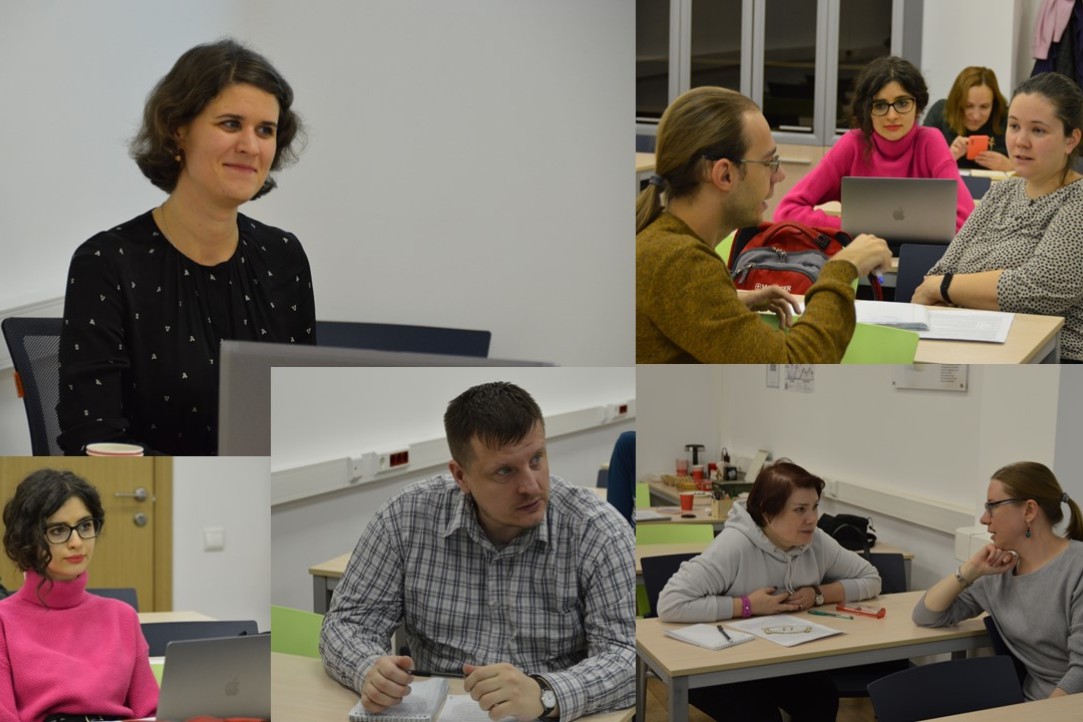 The speaker Tatiana Golechkova invited participants to analyze genre and linguistic characteristics of abstracts in various disciplines. As the workshop participants represented different fields, the tasks and examples generated a lively discussion. At the end of the workshop, each participant prepared a draft and received a check-list for evaluating the abstract.
- "It was clear, well-structured, and very applicable to my experience."
- "What did I like? Time, duration, and intensity."
We are pleased that the colleagues chose to spend the evening with us and hope to see you at other face-to-face events this term. Register for the next face-to-face workshop about the conventions of polite criticism in the academic context.