Research article and beyond
International collaboration and communication at the Academic Writing Center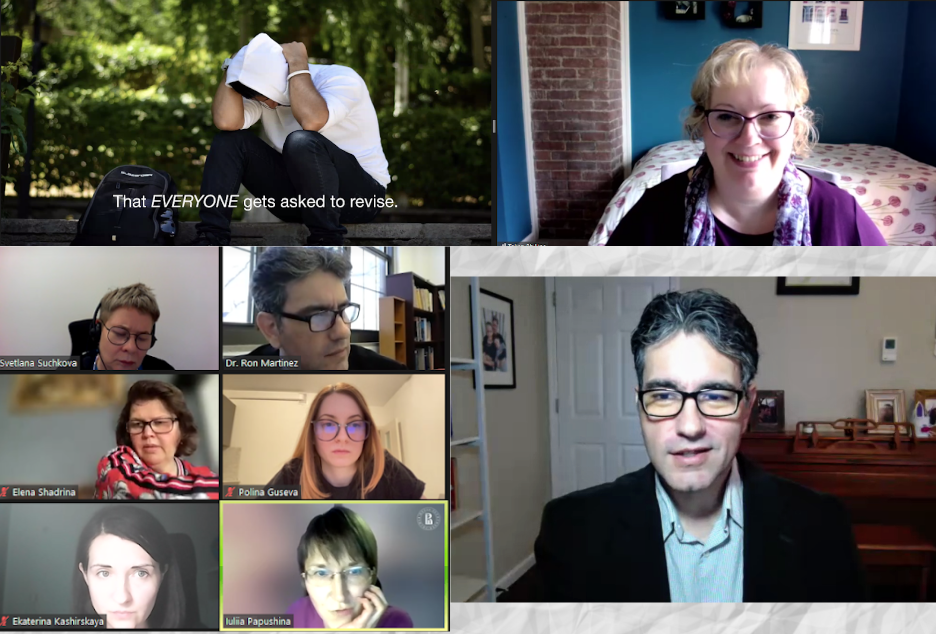 The AWC HSE is happy to announce successful completion of a series of online workshops focusing on various aspects of the publication process that often go unnoticed. The workshops were a unique opportunity for our colleagues to listen to Ron Matinez and Talinn Phillips, world-class specialists on research writing. At the workshops, Ron and Talinn shared the secrets of writing effective titles, abstracts that attract attention, successful grant applications, discussed research limitations and revealed how an author can make friends of them. The participants asked a lot of questions and found the speakers' experience and recommendations immensely valuable!
"The information was presented in an interesting manner. The speakers shared their experience and I certainly learned a lot of new information from them."
"I liked very vivid examples and clear explanations. The presentation was great! Each idea of the speakers was followed by practical examples."
"Loved the explanations and the opportunity to look at the real examples of grants submitted. It was also helpful to analyze the guidelines to ensure the key concepts are understood. Learning about grant sustainability was pretty useful too!"
We would like to say thank you to Ron and Talinn for sticking with us in these difficult times. We invite you to our next workshop on dangling modifiers that will take place on April 12.