HSE Recruitment Policy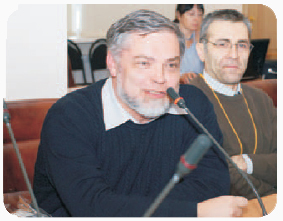 Higher School of Economics has a well-tailored recruitment policy based, among other things, on the competitive selection tools and international recruiting of faculty.
COMPETITIVE SELECTION OF FACULTY
HSE faculty are highly-skilled academic professionals both from Russia and from Western universities. All faculty members at HSE are recruited on a competitive basis. A worthy candidate is determined through secret ballot at the Senate's meeting. According to the existing regulations, only candidates for professorship are discussed by the Senate; the rest of candidates are discusses by the departments' academic councils.
HSE faculty vacancies are published in the media; the competition is open, so that all qualifying candidates can apply.
EMPLOYMENT CATEGORIES AND SELECTION CRITERIA
Possessing published scientific papers is a general requirement for each candidate. However, the more important the vacancy is, the higher are the requirements for the quality and number of publications. So far, the only exceptions are assistants, lecturers and senior lecturers at the foreign languages chairs at different departments.
Besides that, the candidates must match some more criteria.
Only a person with a doctoral degree, holding a title of professor or associate professor may seek the position of professor. An exception is made for candidates who have neither the degree nor the title but who possess at least 10 years of teaching experience, or who are prominent practitioners holding a candidate of sciences (PhD) degree.
A candidate having a title of associate professor, or a candidate of sciences (PhD) degree plus academic and teaching experience of no less than three years may seek the position of associate professor. In rare cases, such a position may be given to prominent practitioners without any title or degree.
People with a university degree and academic & teaching experience of no less than three years may apply for the position of senior lecturer. Priority is given to PhD students.
Candidates with a university degree but without teaching experience may apply for the positions of lecturer or assistant. In this case, priority is given to those who have participated in research and consultancy projects in the past five years, who are in process of writing a dissertation in candidacy for a degree, or who have a master's or candidate of sciences (PhD) degree in the corresponding field.
CONTRACT TERMS
Important: faculty members have to go through competition every time their contracts with HSE expire. That is to say, HSE specialists become contestants more than once. This is taken into consideration when determining the term of each new contract. Those who have passed the competition for the first time sign a contract for no longer than one year. If a candidate passes the competition for the second time, he or she can sign a three-year contract. Starting from the third time, an up-tofive- years contract can be signed.
Have you spotted a typo?
Highlight it, click Ctrl+Enter and send us a message. Thank you for your help!
To be used only for spelling or punctuation mistakes.