Workshop "Positioning yourself in the global academic world: how to understand what to tell about yourself"
We write academic biographies (bio) and CVs and publish them on the organization's website, create profiles in academic social networks in order to find new colleagues, expand our research collaboration, get an invitation to speak at an international conference, publish a paper in high-impact journals, get funding, or get a new position or an internship. Writing about yourself and highlighting your unique professional skills clearly is the shortest way to communicateу effectively in the academic community.
At the seminar, we will analyze bio samples and CVs from international conference programs, personal profiles from university websites and social networks worldwide. We will also discuss Dos and Don'ts of writing about yourself to make the right impression on the colleagues. As a result, you will be able to write your own personal information more effectively and get feedback from the tutor and participants of the seminar.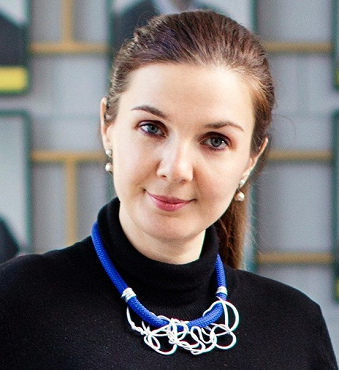 Tutor: Yulia Falkovich has been teaching English for over 10 years and specializing in scholarly communication and research networking.  For five years, she worked as the head of Research Intelligence and Publications Department, Tomsk Polytechnic University, where she was responsible for research visibility and research output. She initiated and developed programs to boost scholarly communication and publishing papers in high-impact journals. She was an invited speaker at Elsevier conferences and other international research events. She used to be part of the international project "Team Teaching for Nuclear Security Students" at Monterey Institute of International Studies, California, USA.  Yulia is currently the director of the HSE Scholarly Integration Center, where she is responsible for Russian postdocs and early career researchers' scholarly communication skills development.
Working language: English

Please click HERE to register
Покровский бульвар 11, Д-510