Workshop "Reading Strategies for Better Writing"
Event ended
Good writing  starts with effective  reading, that is why the workshop aims to help researchers develop reading strategies that will lead to writing for publication. Such reading strategies as predicting, previewing, scanning and skimming, guessing  meaning from context,  paraphrasing and summarizing, evaluating weaknesses and strengths of others' texts can result not only in better critical reading skills, but also can help you annotate articles and ensure more confident academic writing. Come to the workshop to enjoy reading and practice reading into writing activities.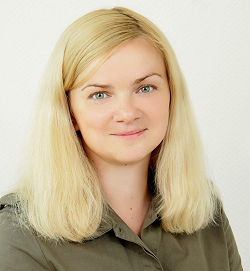 Tutor: Ekaterina Mashurova is an EFL teacher, teacher-trainer, examiner, and curriculum developer. Currently, she is the head of the educational center "Fine". She is a board member of the National Association of Teachers of English. She participated in the IVLP program (USA).
Working language: English
Time: 12 February 2019, 5:30 p.m. - 8 p.m.
Location: 11 Pokrovsky Boulevard, Room K416
Please click HERE to register
Покровский бульвар, д. 11, корп. К, ауд. 416